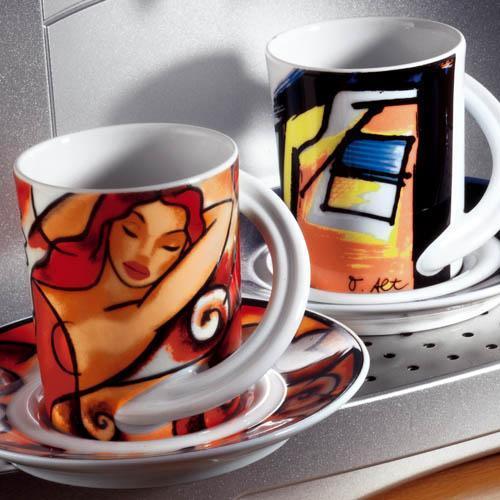 Cup collections with a great variety!
Cups, Espresso Cups, Cappucino Cups or mugs are the parts of the Cup collections here in the online shop. Charming decors will let nothing to be desired. Choose your perfect Cup from our great selection. The cups from the cup collections are well suited for collectors.
Not only cup collections you can find but also glasses, porcelain, ceramics or cutlery you can find in our shop.