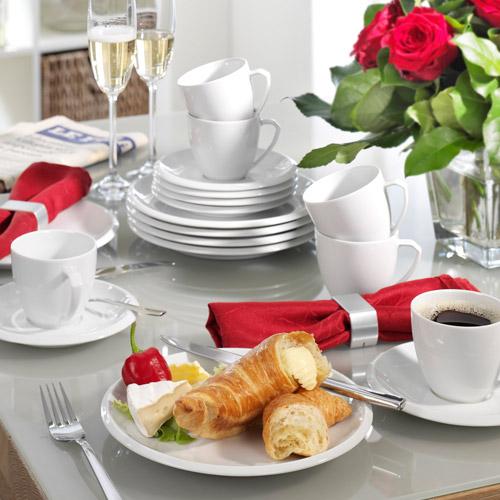 Combined Service as Complete Sets
A combined service is also known as combined set and there is usually at least one dinner plate, soup bowl, coffee cup, coffee saucer and a breakfast plate or dessert plate. As an alternative to our combined services, we recommend single coffee services and dinner services as complete sets.
Complete your combined service with matching cutlery, glasses and table linen!