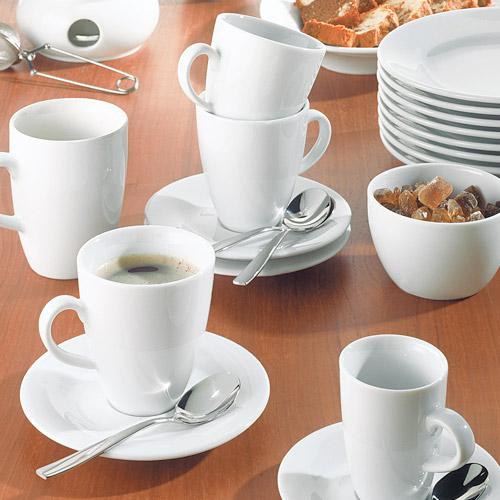 Coffee service as a complete set
A coffee service, also called coffee set, is traditionally made of at least one coffee cup, coffee saucer and a breakfast plate or dessert plate. Would you like to have, in addition to your coffee service, dinner plates and soup bowls, we recommend that you choose a combi service. When you will buy a complete set you save compared to single purchase sometimes up to 50% and more. Take the opportunity, because the demand is high. The offer is only valid while supplies last.
Complete your coffee service with matching cutlery, glasses or table linen!