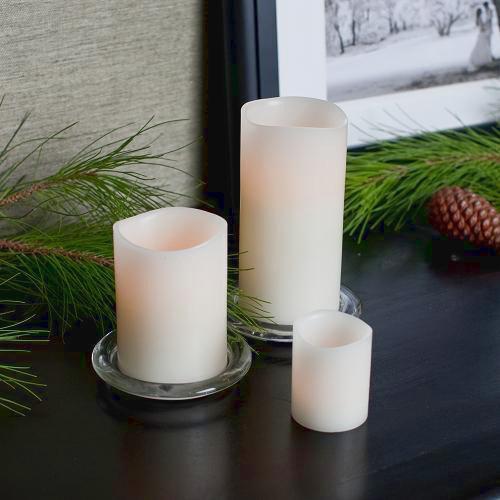 The romantic shine of the candles
Steinhart pillar candles enlight the room with a warm shine and create a romantic atmosphere for relaxed hours not only in Christmas time. Steinhart candles feature a high quality and actual surface designs as well as fashionable colors.
Complete your table with Steinhart pillar candles and give your porcelain, glas or table linen the missing something bach which shouldn't miss on your table.