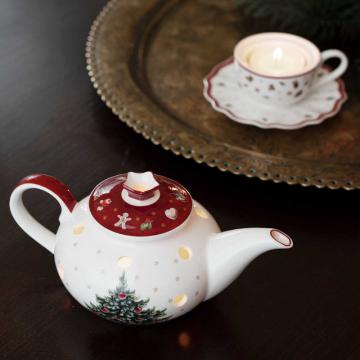 Christmassy candlesticks and candle holders of different manufacturers.
Christmas time, that's romantic candles on the longer and cooler getting evenings. Christmassy candlesticks, candle holders, table lights light arcs and Advent wreaths give a decorative hug to the candles and tea lights and will rise the looking forward to the Christmas Eve. Not only Christmassy candle sticks, candle holders, table lights, light arc, Advent wreaths, also glasses, porcelain, ceramics or cutlery can be found in great selection in our online shop of Porzellantreff.de
The romantic shine of the candles
Steinhart pillar candles enlight the room with a warm shine and create a romantic atmosphere for relaxed hours not only in Christmas time. Steinhart candles feature a high quality and actual surface designs as well as fashionable colors.
Complete your table with Steinhart pillar candles and give your porcelain, glas or table linen the missing something bach which shouldn't miss on your table.