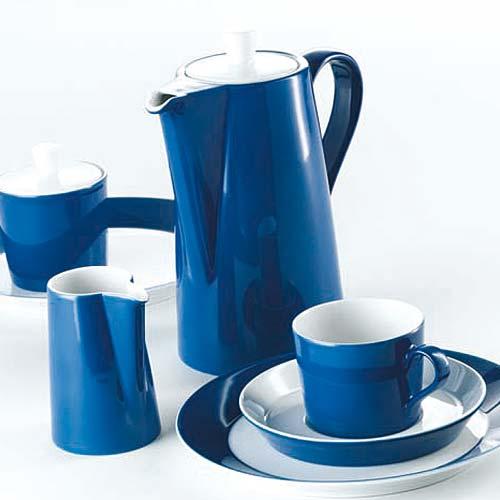 Arzberg Tric Ocean Porcelain - modern and colorful straightforwardness in Blue – White
Breakfast or brunch - afternoon coffee or barbecue in the garden - the Arzberg Tric Ocean porcelain is suitable for all occasions. Suitable for everyday use in the best sense, it presents itself in a clear and refreshing contrast of white and deep blue.
With this porcelain series has the company great success. Since Arzberg brought the series to the market in 1997 lost the timeless crockery none of its popularity. Awarded multiple times is the series a favorite particularly for fresh, young interior design concepts. But not only young customers is the design of this Arzberg series attractive – also Scandinavia fans will appreciate the linear design of this tableware. The unfussy design and fresh colors are the capital of which this Arzberg series lives.
(1 Customer reviews)