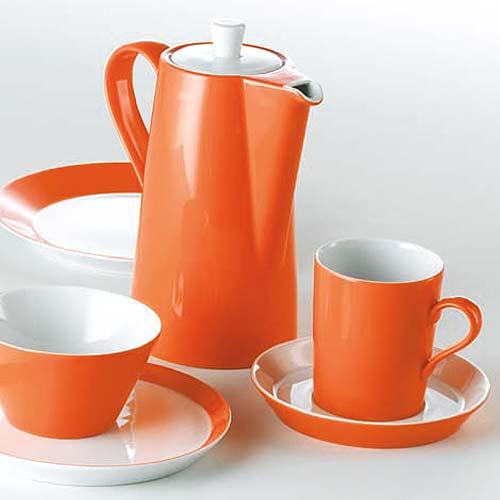 Arzberg Tric Fresh Porcelain – color strong and confidently stylish
The porcelain series Arzberg Tric Fresh Porcelain impresses with its unique color and shapes since 1997. Timeless in design, straightforward in form and perfectly shaped delights the porcelain in powerful orange young and old alike. The Arzberg Tric Fresh series fits any interior.
The series includes dinner plates in different sizes, large and small cups, various bowls and platters. The crockery finds its place both in the kitchen and in the living area. No matter which meal you serve - the porcelain series whets the appetite and the fresh color ensures long-lasting good mood at the table. For the design of porcelain received the designer Michael Sieger a number of design awards.