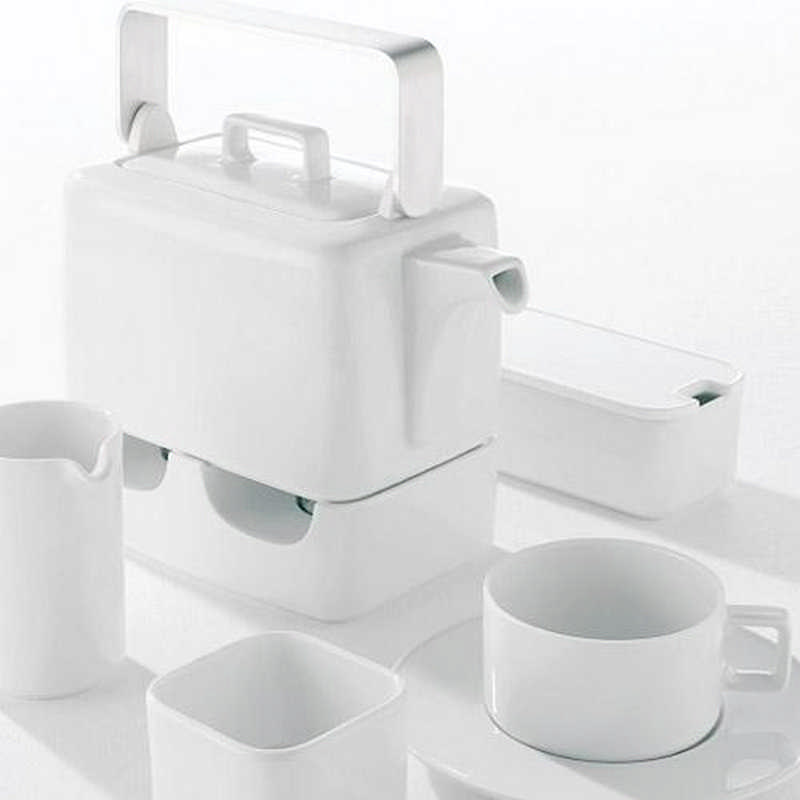 Arzberg Form 2006 porcelain
Relax! Draw strength!
Have a tea! With the new Arzberg Form 2006 porcelain of Peter Schmidt. The rectangular teapot with the matching warmer is the undisputed center. A real design-highlight for the table. The cup with the remarkable handle, the sqare bowl, rectangular sugar cup, round milk can - Arzberg Form 2006 is variety and unity. Multifunctional porcelain in bright white. Soft and sturdy at once. Point your view to the essential with clear lines! Complete your Arzberg Form 2006 porcelain with matching cutlery, glasses or table linen!