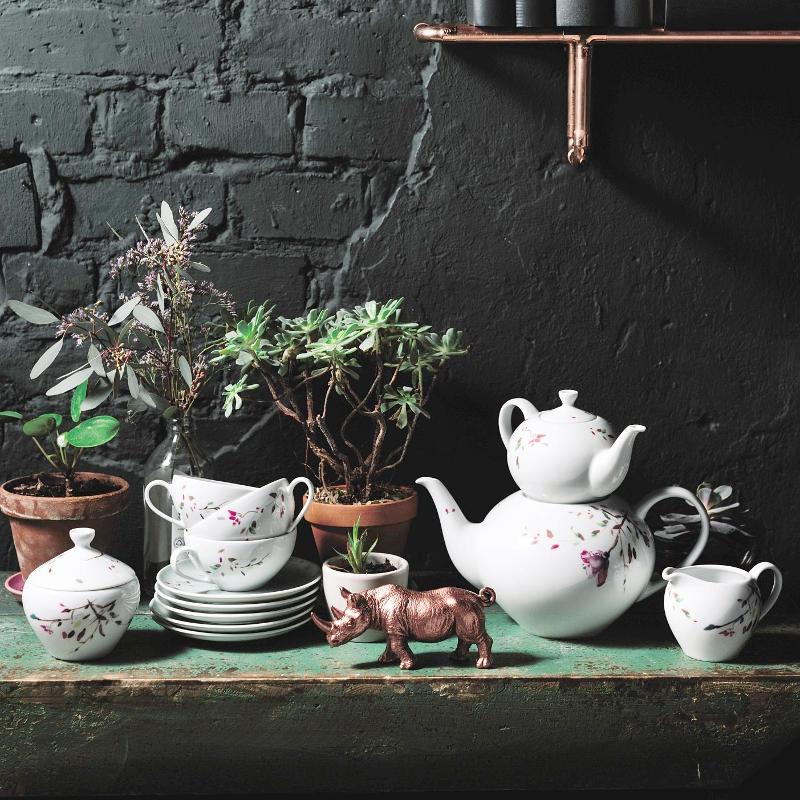 Arzberg Form 2000 Ramo
The Form 2000 collection with the new Ramo pattern gains a natural and yet effective look.The designer Flavia Flemming combines the simplicity of the Arzberg Form 2000 designed by Heinrich Löffelhard with bright motifs of branches. The branches are depicted with their buds, beautiful flowers and picturesque green leaves. All patterns are water-coloured individually by hand. Thus, such a combination of forms, colours and manual work results in a natural and lively design which creates an impressive accent on every dining table.
Discover Arzberg Form 2000 Ramo in our online shop Porzellantreff.de!