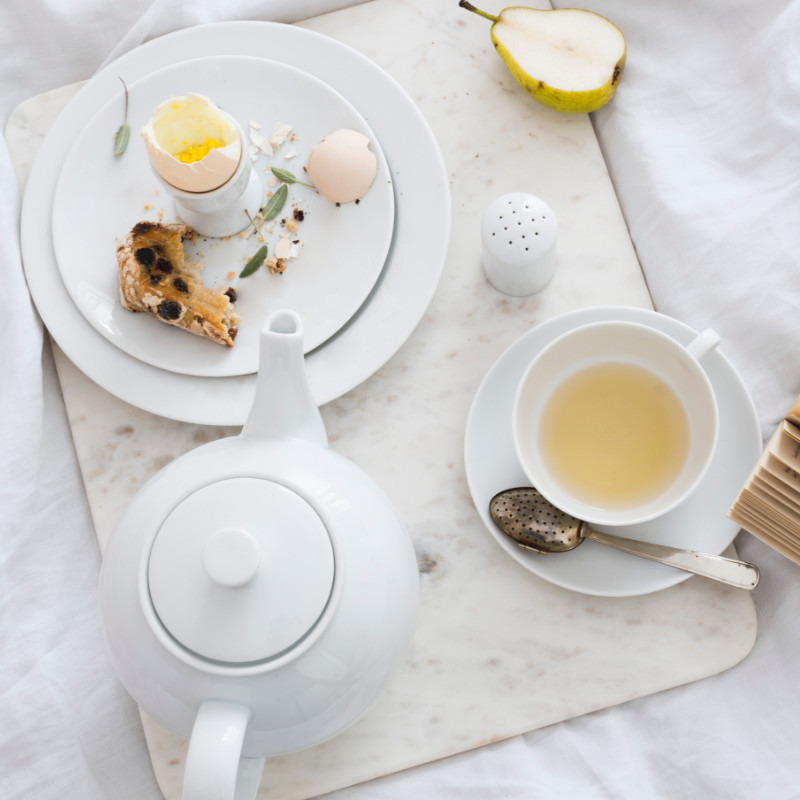 Arzberg Form 1382 porcelain
Already in 1931 by Dr. Hermann Gretsch designed, this design classic is still produced and sold formally unchanged. No other tableware in German industrial history has had uninterrupted success over such a long period. The designer Hermann Gretsch was an architect and ceramicist. In his own words, his claim to a good form was:
"In the future, we will no longer be able to afford to bring things onto the market that the consumer will no longer enjoy after a short time because they are impractical, outdated and out of date are." This was the premise of Form 1382, which has lost none of its fascination and beauty over the years. An original, in the spirit of the Bauhaus style - unmistakable and above all trends and fashions.
Despite its design claim, Form 1382 is by no means unapproachable, museum-like or purely functional. The soft lines of jugs, cups, sugar bowl and milk jug produce pieces of tableware that are shaped like flatterers. Balanced proportions ensure a pleasant, familiar appearance. To this day, this tableware fulfills all the expectations of a timeless, practical and elegant porcelain, and - as it was then - is the good shape for every day.